The Perfect Grass
Go Green Turf Design was established in Thunder Bay in 2006 and has developed a reputation for quality work. Golf greens, landscape grass and the complementing Lockstone pavers and retaining walls are installed with meticulous care to enhance the beauty and long life of the finished project.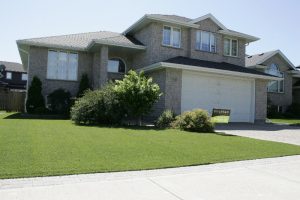 While most of our installations have been in the city of Thunder Bay, we have installed golf greens near Kakabeka Falls, in Red Rock, Atikokan and Fort Simpson in the Northwest Territories.
Go Green only operates during the spring, summer and fall. We specialize in installing artificial turf and have the unique equipment and training to meet the needs of all our clients, quickly and efficiently.
Go Green is the exclusive Northwestern Ontario dealer for ProGreen , one of the oldest and most respected suppliers of artificial turf products in the world. Go Green is also affiliated with Design Turf International, Canada's largest supplier and installer of artificial turf products.
ProGreen artificial turf has an 8 year factory warranty but all products have a 20 year life expectancy.
Go Green Turf Design has professional working relationships with some of Thunder Bay's best known installers such as RML, H&M and Artistic Landscaping.